A new season of basketball is almost here and basketball collectors are waiting for the newest releases. John Wall is the top pick and will have many collectors hunting for his cards during box breaks and single card auctions & trades. However, one rookie that you might want to keep an eye on is Jeremy Lin of the Golden State Warriors. He is from California and played basketball for Harvard (smart kid) however he is the first American basketball player of Taiwanese descent. His Autograph from
2010-11 Panini Limited Basketball
is shown below.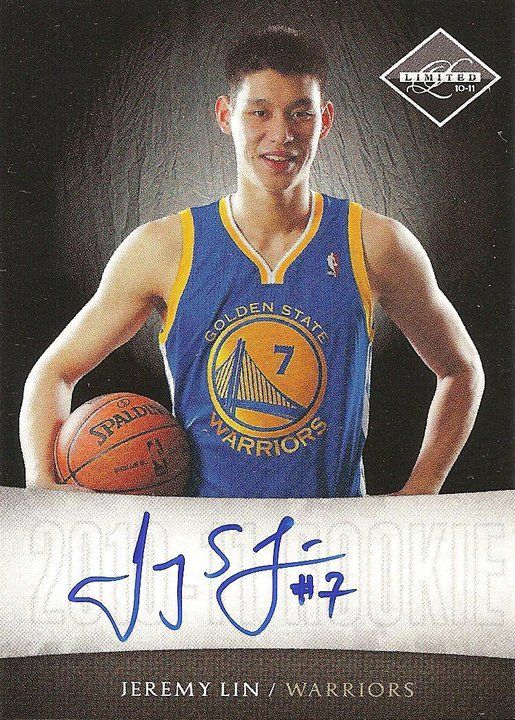 10/11 Panini Limited Basketball Checklist
Another recently announced product is
2010/11 Panini Rookies and Stars Basketball
. This set contains 1 Patch Autograph Card per box - along with 3 other auto's or memorabilia cards serial #/499 or less! You will find legends and veterans along with all the top picks from the 2010/11 NBA Draft Class. You will also find LeBron James and Chris Bosh in their new Miami Heat uniforms.You will find Jeremy Lin RC cards in here too.
10/11 Panini Prestige Basketball
will come out later this month and will be one of the first chances to get the new autograph RC cards of all the top picks.